Mountford Hall
Upon entering the building, visitors are greeted with the newly refurbished Mountford Hall. Named after one of the architects of the building, Edward Mountford, the impressive room is a multi-purpose events space perfect for any occasion including conferences, concerts, theatre productions, exhibitions, wakes, fitness classes and much more.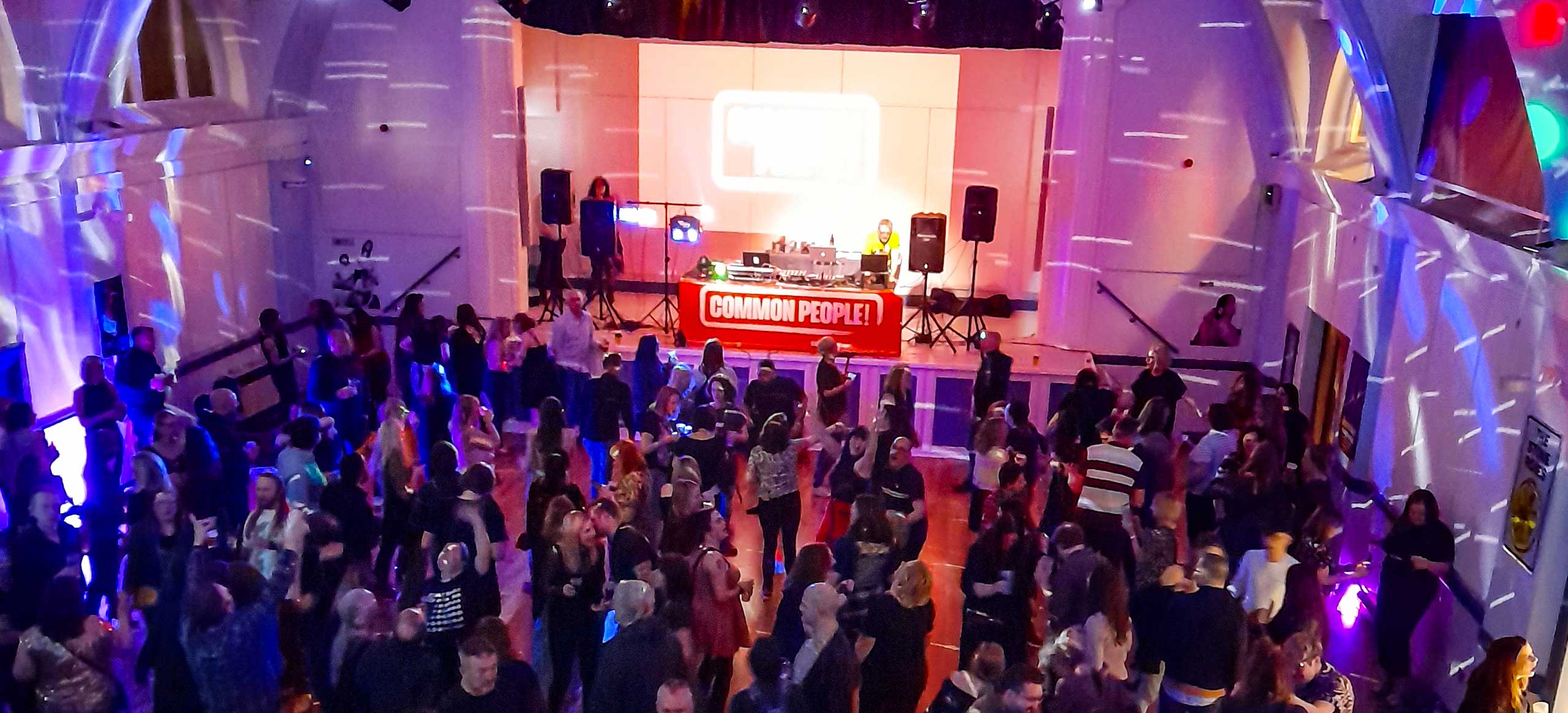 The original design of the hall has been preserved and a feature of this includes an attractive cornice decorated with roses and lavender, both of which are grown in Hitchin. The back of the hall includes a stage ideal for theatre productions, ballet performances and DJ sets. In addition, the hall features a unique sprung floor, perfect for any music and dance event. If you are looking for extra space, Mountford Hall features a balcony overlooking the heart of any event while also providing plenty of space for any added extras, from photo booths to casino tables.
Room benefits
Projector connectable through HDMI (cable not included)
Conference sound system connectable through HDMI, AUX or iPhone
Silver mirror ball
Coloured stage-rigged lighting
x2 bespoke bars – fully stocked and staffed
Chairs, round tables (capacity of 10 per table), and trestle tables are available*
*Please let us know how many you require.
Seating Layouts
Theatre Style
Cabaret Style
Banquet Style